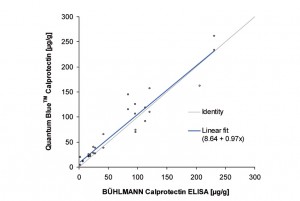 Alpha Laboratories offers a number of test formats for the measurement of human faecal Calprotectin for laboratories in the UK.
We also further support you with a comprehensive range of compatible collection and sample handling products.
Choose from either:
You can see on the right the graph showing the correlation between methods.